Do you have a question about us?
Van Wijk B.V. is a leading ship repair company for inland vessels. Besides repairs, Van Wijk also supplies ship parts for inland navigation. The products that are produced and repaired at Van Wijk are, among others: bow thrusters, hydraulic car and bunker cranes, hydraulic installations, winches, spud poles, wheelhouses and wheelhouse lifts. Our most recent innovation is an LNG bunker crane. The delivered products are specifically designed to the demands of the customer. Van Wijk is synonymous with high quality and very reliable products with a long life span.
Our products can be delivered separately or with installation so that it is immediately operational.
Van Wijk has a flexible, dynamic approach and is always ready to find a suitable solution for every problem. All our products are designed in-house. Using CAD software, a design is drawn up so that you can get a good impression of the final product.
Whether it is about repairs, replacements, adjustments or completely new installations, at Van Wijk you will find the service and the accompanying expertise within one single company.
Van Wijk B.V. is located in the Beatrix Harbour on the Nieuwe Merwede in Werkendam with its own mooring quay and a tower crane with a lifting capacity of 12000 kg. Repairs can be carried out here or, if so desired, on location, both at home and abroad.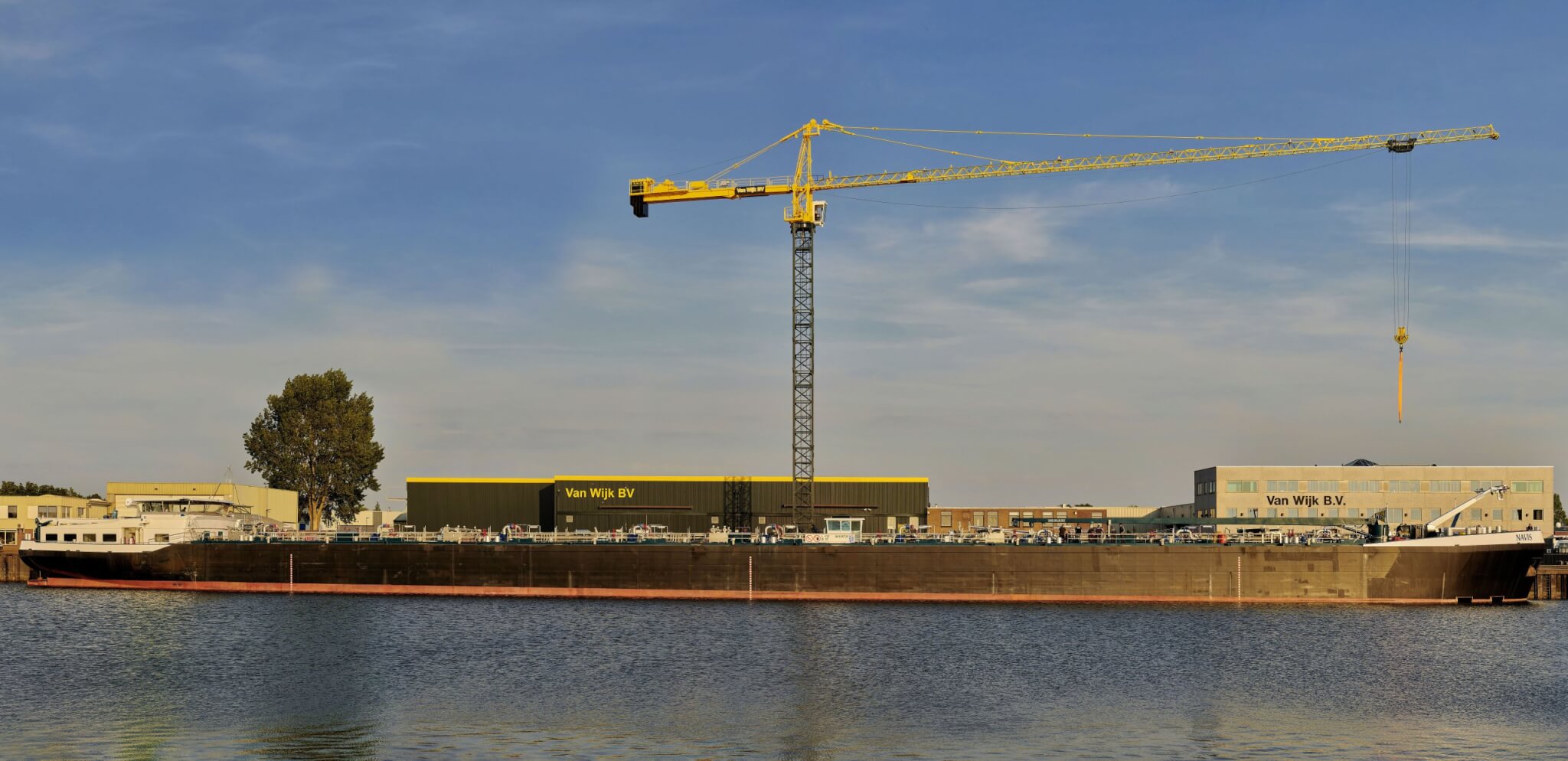 Would you like to know more about a possible Van Wijk product for your ship? Or do you still have questions about the operation of a system or product? Then please contact us by calling 0183-502088 or emailing us: info@vanwijkwerkendam.com. We can then advise and inform you about our product solutions and services. We will also be happy to prepare an offer for you.